Undeceptions
undeceive: to free from deception, illusion or error
Listen
Every week on Undeceptions, we'll explore some aspect of life, faith, history, culture, or ethics that is either much misunderstood or mostly forgotten. With the help of people who know what they're talking about, we'll be trying to 'undeceive ourselves', and let the truth 'out'.
Subscribe
Sign up for exclusive content
Get sneak peeks at upcoming episodes, bonus interviews with our podcast guests, a peek inside how we create Undeceptions and the latest writing from John Dickson's desk . Sign up for the Undeceptions e-newsletter.
Meet the team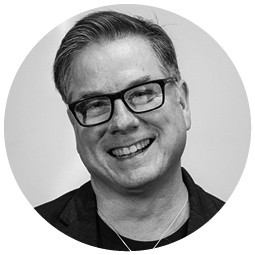 John's story is eclectic. Starting out as a professional singer-songwriter, he now works as an author, speaker, historian, and media presenter. He was the Founding Director of the Centre for Public Christianity (2007-17). He has published 15 books, two of which became television documentaries, with a third, For the Love of God: How the Church is Better and Worse Than you Ever Imagined, released in Australian cinemas in June 2018. He teaches a course on the Historical Jesus at the University of Sydney, Australia, and researches the origins of Christianity in the Roman empire. He is an Honorary Research Associate at the University of Sydney, and during 2017-19 he is a Visiting Academic in the Faculty of Classics at the University of Oxford.
In 2019 he was appointed Distinguished Fellow in Public Christianity at Ridley College (Melbourne), where he teaches across a range of on-campus and online subjects.
Head to johndickson.org for more on John's speaking and writing activities.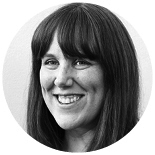 Kaley Payne is the producer of Undeceptions. She is also deputy editor at Eternity, and has been on the editorial team since 2011.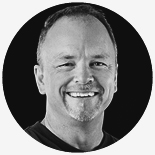 Mark Hadley is the director for Undeceptions. He has produced and directed informative podcasts, programs and documentaries internationally for the past 30 years.
Send us a question
Oh boy, does John love questions. So don't be afraid to send them in. In season one, we'll be dedicating an episode or two for John to answer all your burning questions about Christianity. Want to know something more about a previous episode? Or perhaps you've got a question about faith that you've been struggling to find an answer for? Let us know here, or leave your question as a voicemail at 02 9870 5678.
Podcast Sponsorship
Thanks to our inaugural season one sponsor, Selah: for all your travel needs whether you're a believer or a doubter.
Want to become a podcast sponsor? We'd love to hear from you. Contact us at [email protected].
.